Based in Winnipeg - EnviroDoctors are Mould Remediation, Asbestos Abatement & Selective Demolition SPECIALISTS all over Manitoba, NW Ontario and Nunavut.
CURRENT JOB SITES:  Altona,  Brandon,  Killarney,  Norway House,  Souris,  Steinbach,  Swan River,  The Pas, Thompson,  and other First Nations.
We also SPECIALIZE in MOULD REMEDIATION & RESIDENTIAL DEMOLITION in Winnipeg and surrounding areas.
ABOUT US
The EnviroDoctors are MOULD REMEDIATION, ASBESTOS ABATEMENT, and SELECTIVE DEMOLITION Specialists in Winnipeg
We are a proud Canadian company with 100% Winnipeg, Manitoba roots.  Our founder, David Ganetsky, prides himself in that aspect, including the fact that the environmentally-friendly formula we use for mould removal was developed in a Winnipeg laboratory.  We offer free air quality testing, including a follow-up test ninety days after completion of the work (we call it "our fresh air guarantee"). For general inquiries, we can be reached by phone at 204-890-4567 or email.
WE SERVICE …
Residential, Commercial and Industrial customers right here in Winnipeg, Manitoba, Saskatchewan, NW Ontario and Nunavut.
WE ENGAGE WITH …
Homeowners, General Contractors, Renovation companies, Tradespeople, Demolition companies, Property Managers and Developers, Real Estate Agents, and Environmental Consultants.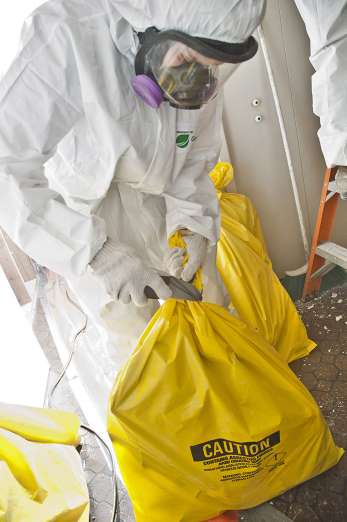 WE ARE A LEADING MOULD AND ASBESTOS REMOVAL COMPANY IN WINNIPEG - AND WE ARE NOW HIRING!
ASBESTOS TECHNICIANS
PROJECT MANAGER/ESTIMATORS
Ongoing training provided.
---
OUR STORY
David Ganetsky has always been an entrepreneur. While consulting in the mould remediation industry in Winnipeg in 2010, he made some intriguing discoveries..
Back then, it was generally accepted that mould was a common occurrence and no link was being made between that, and people getting sick. More specifically, unable to shake the flu, developing asthma and other respiratory illnesses. Even similar conditions with household pets.
Consequently, medical doctors began identifying the fact that patients' symptoms disappeared when they were at work or school, then redeveloped at home.
At that time, there were no mould specialists. As such, most companies of the day were using chemicals, and none specialized in mould remediation - they were simply an off-shoot of flood and fire restoration companies.
ENTER THE MOULD AND ASBESTOS SPECIALIST.
David's mindset was that something harmful should not be used to kill something that was already harmful. Furthermore, customers shouldn't be required to leave their home or business for extended periods of time while the work was being done. So, he set out to find a better way, and began developing a product without chemicals.
After much research and mixing recipes with a biochemist, they were able to come up with a liquid product that was totally chemical free and ecologically friendly. More importantly, it was 99.99% effective in the treatment of all the different types of mould.
AND THE EnviroDoctors WERE BORN!
As a result of that discovery, David launched 'The Mould Doctor's' in 2014. In due course, he developed a growing list of satisfied customers. People who had previously been accustomed to waking up congested, tired and lethargic, were now getting a good night's sleep. Result after result, coupled with ongoing lab testing, proved that this environmentally-friendly, non-toxic solution worked.
EXPANDING THE EnviroDoctors FOOTPRINT.
After a number of years, the company became aware of yet another health threat that was present in many older buildings: Asbestos. Using David's rule of "research-first", they discovered that the abatement process was highly-specialized and dangerous, with very few experts in the field. So the next step was to get the proper training and hire individuals with some experience to become a part of their team.
THE EnviroDoctors ARE IN.
Today, asbestos-testing and asbestos-related contracts are a large part of the company's business. So much so, that another re-branding of the company took place in May of 2018, when The EnviroDoctors was born.
In addition to MOULD REMEDIATION and ASBESTOS ABATEMENT, other similar services are offered including:
SELECTIVE DEMOLITION
INTERIOR DEMOLITION
THE EnviroDoctors ARE HERE FOR YOU!
Whether you simply need more information, or you have an EMERGENCY situation, our 24hr Response Centre is at your service.